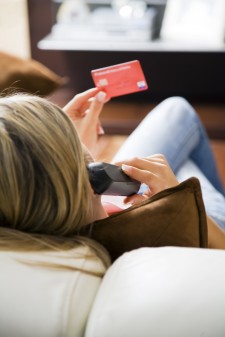 IVR Payments on The Cloud Provider delivers enterprise level IVR Payment that can be up and running in days.
Miami, Florida, June 21, 2016 (Newswire.com) - ​​Interactive Voice Response (IVR) has become a key technology in helping businesses maintain PCI compliance. IVR can remove live agents from handling credit card information when making a payment for a bill, not only does IVR bring cost savings to businesses by automating the collection of payment information 24/7, it can significantly reduce the risk of handling customer credit card information. When done in a PCI compliant environment, IVR can deliver many financial, operational and security related advantages to businesses.
Datatel's IVR Payments platform on the Cloud is already used by hundreds of businesses, health care providers, government agencies and non-profit organizations to securely process payments over the telephone. Identifying new areas for process improvement, Datatel announces new enhancements to its implementation delivery process which accelerate delivery, and reduces costs when implementing IVR Payments. Datatel's enhanced data exchanged API allows for an easy to implement method to exchange customer information with Billing and CRM systems, and is pre-connected to multiple payment getaways and processors. With new ones planned in 2016, organizations can reduce their overall cost of implementation and accelerate implementation.
"IVR as a method to process credit card payments from customer has been around for many years. We have seen it evolve from a nice to have to a must have, due to PCI compliance, for organizations taking payments over the telephone. We have invested and continue to invest in features that have proven to enhance customer experience, reduce operational cost and provide the security mandated by the PCI"

Barnard Crespi, Datatel Co-CEO
Enhanced IVR Credit Card Processing
Datatels IVR Credit Card Processing Platform on the cloud is delivered as a service, there is no software or hardware to buy. Understanding that not all business needs are equal, Datatel provides industry specific "templates" which draw from years of implementing IVR Payments solutions for a wide range of industries. "When we first started every IVR Payment project was "custom" the process was lengthily, and required custom everything. Today an enterprise level IVR Payment implementation can be up and running in days. This significantly reduces our business customers costs. Not only can our customer's choose from a wide range of configurable options, their internal implementation costs are significantly reduced. "We have made the process simple" added Mr. Crespi.
In the past 6 months, Datatel has added SMS Payment Receipts to its standard offering, as well as, out-of-the-box subscription, and recurring payment features from a wide range of payment gateways.
About Datatel
20 Years ago we launched Datatel with the vision to deliver innovative software and voice communication solutions to help our clients become more agile, profitable and successful.
Datatel's IVR Payment Platform on The Cloud provides businesses with the most Robust and Cost Effective way to securely and easily process Credit Card payments 24/7 over the Telephone, in a PCI Compliant environment.
Datatel has been providing IVR Payment Solutions on the Cloud to Hundreds of Businesses, Healthcare Providers, Governments, and Non-For-Profit Organizations for almost 10 years.
Our success comes from investing in our people, our clients and technology. With a focus on innovation we have arrived to a service delivery model that guarantees our customers satisfaction.
Source: Datatel Communications & Datatel Inc.
Share: