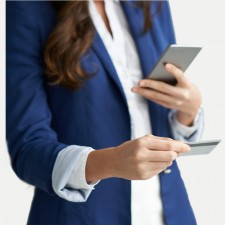 Datatel IVR Payments Express helps companies of any size accelerate the implementation of secure IVR Payments removing live agents from collecting sensitive credit card information.
Miami, Florida, August 30, 2016 (Newswire.com) - Datatel Communications Inc. / Datatel Inc. in Canada, a leader in PCI Compliant IVR Payment solutions for the enterprise, introduces its IVR Payments Express, a starter version of its highly successful IVR Payments PRO, enabling companies of any size to securely collect payments over the telephone 24/7 without exposing sensitive credit card information to live agents. The Express version has all the security features of Datatel IVR Payments PRO however its been designed to accommodate the needs and budget of merchants handling smaller volumes of telephone payment transactions.
Interactive Voice Response (IVR) has become a key technology in helping businesses maintain PCI compliance. IVR can remove live agents from handling credit card information when making a payment for a bill, not only does IVR bring cost savings to businesses by automating the collection of payment information 24/7, it can significantly reduce the risk of handling customer credit card information. When done in a PCI compliant environment, IVR can deliver many financial, operational and security related advantages to businesses. Datatel's IVR Payments Express provides pre-packaged templates which can be easily branded for any business. Branded to any business using professional voice talent, IVR Payments Express provides out of the box options such as Post Payment call transfers to the business' live agents and SMS Payment receipts.
"We are observing more small and medium size businesses adopting PCI Security standards, Datatel's PCI Compliant IVR Payments Express provides them a cost effective way to address their telephone payment needs without breaking the bank."

Barnard Crespi, Datatel Co-CEO
As a Cloud solution Implementation is quick and simple and there are no lengthy application processes, and businesses can keep their existing credit card merchant account.
About Datatel
20 Years ago we launched Datatel with the vision to deliver innovative software and voice communication solutions to help our clients become more agile, profitable and successful.
Datatel's IVR Payment Platform on The Cloud provides businesses with the most Robust and Cost Effective way to securely and easily process Credit Card payments 24/7 over the Telephone, in a PCI Compliant environment.
Datatel has been providing IVR Payment Solutions on the Cloud to Hundreds of Businesses, Health care Providers, Governments, and Non-For-Profit Organizations for almost 10 years.
Our success comes from investing in our people, our clients and technology. With a focus on innovation we have arrived to a service delivery model that guarantees our customers satisfaction.
Source: Datatel Communications & Datatel Inc.
Share: