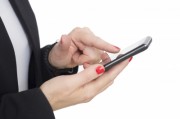 Datatel Communications Inc. introduces TeleCollect, an automated IVR and SMS payment reminder platform on the Cloud, for insurance companies to accelerate on-time premium payments.
Miami, FL, February 24, 2015 (Newswire.com) - Datatel Communications Inc./Datatel Inc. in Canada, a leader in PCI compliant IVR Credit Card Payments on the Cloud, recently introduced TeleCollect, a new offering to help insurance companies increase on-time payments of premiums.
As an add-on to Datatel's existing IVR credit card payment solutions, TeleCollect provides friendly payment reminders using Automated Voice (IVR) and SMS, which notifies customers about an upcoming due date for a payment. Along with the notification, customers also have the option to quickly make the payment over the telephone. This soft collection method becomes a customer satisfaction improvement tool as opposed to waiting for accounts to turn delinquent and then starting the tedious process of delinquent account collections.
"We continue to invest in developing IVR Payment Solutions to help our clients run their business more efficiently. Our intent is to expand TeleCollect beyond the insurance industry and make it available to companies in any industry."

Barnard Crespi, Co-CEO
Companies can use the platform to target customers whom are typically late in making payments, resulting in an overall improvement of the company's cash flow. Additionally, customers benefit from reduced chances to miss payments; therefore, they are more likely to follow the agreed payment terms and avoid any interest or penalty fees associated with late payments.
In addition to the numerous advantages a payment reminder system provides, TeleCollect is extremely easy to implement as it can be fed with customer accounts using data files typically available by most insurance companies' cash management systems.
About Datatel
Datatel provides the most cost effective and easy-to-deploy IVR payment service for 24/7 credit card and ACH payment processing over the telephone. As a PCI-DSS compliant Cloud service, there is no software or hardware to buy or install. We also provide connectivity to all major credit card processors in the US and Canada – allowing our clients to continue using their existing merchant account and banking relationships.
With Datatel's IVR services, the handling of sensitive credit card information by sales, service delivery, customer service agents and in-house self-service IVR is removed, therefore helping our clients achieve PCI compliance. Our services are employed by business and service providers to automate a wide range of customer interactions over the telephone.
For additional information, please visit: http://www.datatel-systems.com
Media Contacts:
Julie Huang
800-831-6660 x 255
Email: http://www.datatel-systems.com/Contact.aspx
Share: